We have a love of the sea.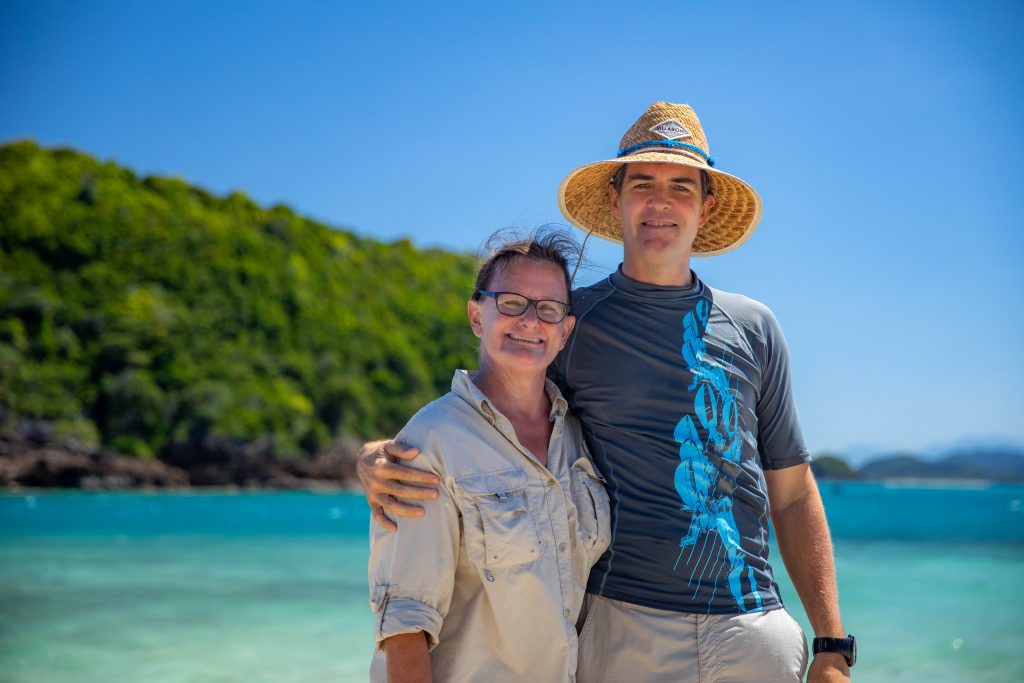 Adele realized this in her mid 20's and retired from firefighting to retrain as a marine biologist. She obtained her PhD in Marine Science from the College of William and Mary in 1996. After post doc'ing at Harbor Branch Oceanographic Institute she moved to Australia in 1998 for her first academic appointment at Flinders University. In 2002 Adele moved to the University of Sydney and grew to become a successful scientist with world recognition for her research.
Adele spent most of her working life exploring the uncharted depths of the world's oceans.
Then in 2007 she met Stuart, on Valentine's day of all things. He wasn't fazed by her love of the sea or degrees. In fact he complimented her degrees with his own in oceanography and time in the Royal Australian Navy as an officer.
At the time Stuart was working in IT and a single father raising his sons. Adele packed away her marine biology gear and joined him on this journey.
We've traveled the world together, often with the children and sometimes with our extended family. Always looking at the natural world.
The day finally arrived when the children had all left home. The nest was finally empty and the sea called.
In 2019 Stuart and Adele cast-off the shackles of the corporate world and Sydney, for tropical Far North Queensland.
We've curated a set of Great Barrier Reef Safaris to share our love of the sea and adventure. All you need to bring is your sense of adventure.
Our Team
Dr Adele is the chief scientist. She'll be putting to good use her more than a quarter of a century of experience as a teacher and marine researcher to guide your adventure. She's led research expeditions to some of the remotest locations on the planet. Now it's your chance to join Dr Adele out on the Great Barrier Reef and learn about one of the seven natural wonders of the planet.
Capt'n Stuart will transport you to his favourite, secret spots, perfect for your chosen activities. Whether it's seeing the sights, snorkeling the outer reef or spending time at a secluded picnic spot for two, Capt'n Stuart will take you there.